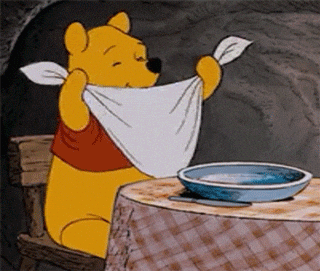 After a long day at the restaurant and all the customers have left, what happens with the food leftover? When a customer orders for a half size for their meal what happens with the other half? Usually, the leftovers and that other half of the half size meals might be thrown out. However, there are other options besides throwing out good food and one would be to donate the food. Let us dig a little deeper into this. 
First off, what are the types of leftover food since it is not only the table scraps or uneaten food? But according to Huffington Post, "There are the raw ingredients that go uncooked (usually the result of purchasing an excess of ingredients); there are the individual components of dishes, like sauces, mise en place, etc., that are cooked but go unserved." (http://www.huffingtonpost.com/the-daily-meal/what-do-restaurants-do-wi_b_5469841.html)  So, there is not just one type of leftover food, but more than we thought. The leftover raw ingredients, at least the raw ingredients that are still good to eat, well they are usually picked up by or they are dropped off at places known as food recovery programs. Such a program goes about making sure that the raw ingredients are taken to those that are in need, for instance, it can be a local soup kitchen or food pantry. As for individual pieces of dishes can be tricker, because some places like a soup kitchen are not as willing to accept food that has been cooking or sitting out for some time. In this case, restaurants usually throw out such food or if it is possible to deliver right to those in need (for complete dishes) and if it can be delivered warm then it is okay.  Now, some restaurants do not donate their leftover food, because they worry that there could be a possible chance of getting sued if someone is to get sick. However, thanks to the Good Samaritan Food Donation Act of 1996 those who donate food are safe from being sued or any liability if the product they are dating in good faith may cause harm to the person receiving the donation, except in cases of lack of care or deliberate misconduct.
http://blog.pizzahut.com/deliver-hope/harvest-program/
With that in mind here is a short list of restaurants that are not letting their food go to waste:
Panera
Pret A Manger
Starbucks
Olive Garden
LongHorn Steakhouse
The Capital Grille 
Yard House
Pizza Hut
KFC
Taco Bell
Chipotle
    Should more restaurants or all restaurants donate their leftover food? What would happen if all restaurants donated their leftover food? Should customers be able to have the option at restaurants to donate their leftover untouched food or if they know they just want a half size meal should they be able to have the option the moment they order the food to have the restaurant donate it? 
Please reload
Some elements on this page did not load. Refresh your site & try again.